About Us
106 YEARS OF FAITHFUL MINISTRY!
Our Church organized in 1917, following a series of "tent meetings" which saw many people choosing to follow Christ. This new group began meeting in the home of one of the members, while they constructed our first building which was located on East Davis Street. In 1950, construction began on our present location. God has been faithful to FW through these past years and has used FW through these years to impact our community in the sharing of the Gospel, as well as helping meet the physical needs of the community in direct projects and also supporting local organizations. We have a worldwide impact as well, having sent out from our church missionaries, and supporting other missionaries and organizations that serve and minister around the world.
And we're not finished ! We believe our greatest days still lie ahead of us, and we stand fully committed to continuing to faithfully follow God, and faithfully serving Him as His hands, feet and mouthpeices here and abroad.
We are a member of The Wesleyan Church denomination, and we believe this affiliation is extremely important for 3 reasons: Maintain Biblical Purity , Accountability, and Mission Impact. You can discover more about us and our doctrinal beliefs on our resource page.
OUR PROMISE TO YOU
We understand that every person is at a different place in their spiritual journey. Some are just "seeker's" trying to get more information about God and Jesus, while other's have decided to follow Christ and are at various stages in their journey.
We also understand we live in a diverse society: racially, ethnically, economically, and demographically.
So our promises to you are pretty simple but extremely important: we will accept you as you are; we will respect you where you are; we will come alongside you to help you in your journey. We will seek at all times to be Biblically pure in our preaching and teaching, and to do so practically. We will seek to provide ministries and opportunities to you and your family
to both learn more about God and to serve Him. And we will provide a genuine worship experience where God- not us, is the main attraction.
This is our goal: for each of us to become passionate, fully devoted followers of Christ.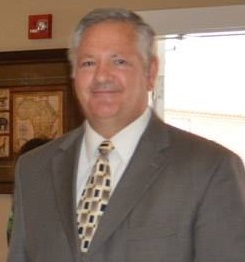 Our Pastor: Dr. Dennis L. Boone
Pastor Dennis has been our Senior Pastor since August , 2011. He brings 41 years of pastoral ministry to us, but more importantly, 44 years experience following and loving Christ. He has planted two churches, Jacksonville,NC and Virginia Beach,VA, and served as pastor of both Wesleyan churches in his hometown of Siler City.
He holds Bachelor, Master and Doctorate degree's , all in theology, and is an Ordained Minister in The Wesleyan Church. He iwas married for 39 yrs before his wife Jill passed away in 2022 and has two son's and two daughter in laws and five gandcchildren.
Pastor Dennis serves as a Chaplain to the Burlington Police Dept., and serves as Vice President and on Board of Directors for Vision India.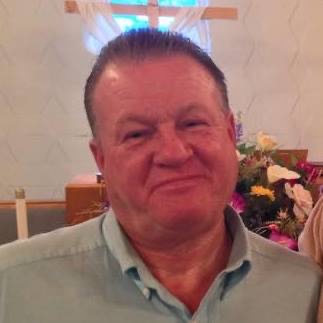 Asst. Pastor:Rev. Wayne Howard
Pastor Wayne grew up in this aea, and he and his wife Valerie were members of FW when in 1998 he felt God's call into pastoral ministry. He quit his job and began his studies at John Wesley College where he graduated in 2003 and also became an Ordained Minister in The Wesleyan Church. He has served 17 years in ministry at Durham FW and Graham FW and has now "come home" to serve in this role. He and Val have four children and nine grandchildren.